Cubbi Featured on mg Magazine's Spring 2023 Dispensary Buyers' Guide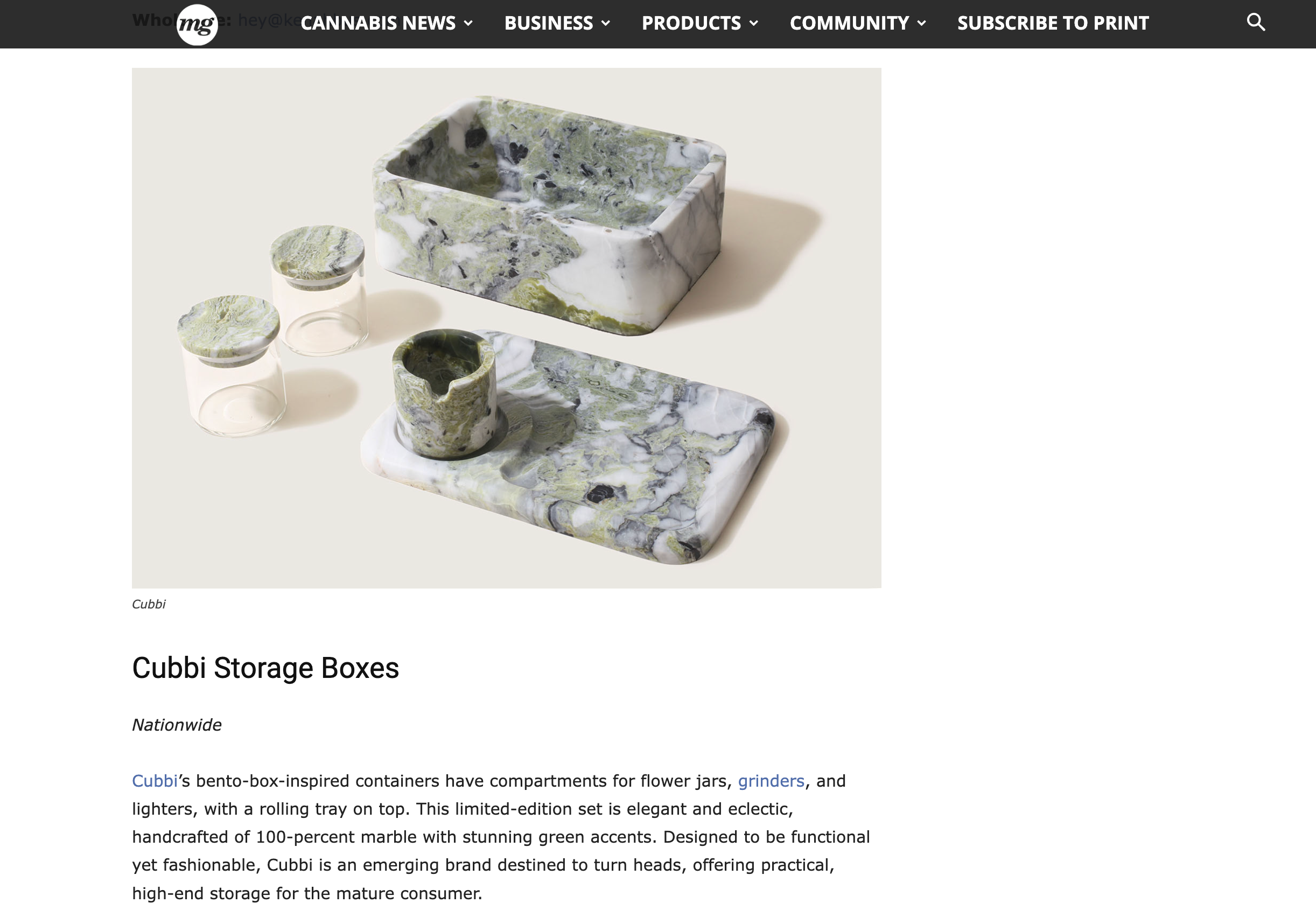 We were recently featured in mg Magazine's Spring 2023 Dispensary Buyers' Guide blog article in their business section!
This is a huge honor for us, and we're thrilled to have our products recognized by such a well-respected publication.
In the article, mg Magazine praises our bento-box-inspired containers, which are designed with compartments for flower jars, grinders, and lighters, with a rolling tray on top. These limited-edition sets are elegant and eclectic, handcrafted of 100-percent marble with stunning green accents. They're both functional and fashionable, making them the perfect storage solution for the mature cannabis consumer.
We're proud to offer high-end storage solutions that meet the needs of discerning cannabis users. Whether you're looking to store your cannabis products at home or on the go, our products are designed to keep everything organized and easily accessible.
If you're interested in learning more about Cubbi and our products, be sure to check out the full article on mg Magazine's website here. We're excited to be recognized as an emerging brand in the cannabis industry, and we look forward to continuing to innovate and create products that our customers love.
Always Fresh
Don't want lingering odors in your room? No problem - cubbi has TWO airtight seals. The first seal is for the airtight flower chamber.