Even your most fragrant products can be stored discretely
Voted Best Overall Rolling Tray
Stylish accessories are absolutely happening
The Cubbi looks good anywhere its future owner wants to keep it
stop the smell.
meet the cubbi's
simply organized
The Cubbi Stash Box has a simple and practical layout designed to make your consumption as easy as possible. No smell, no mess, just an organized stash box.
Shop now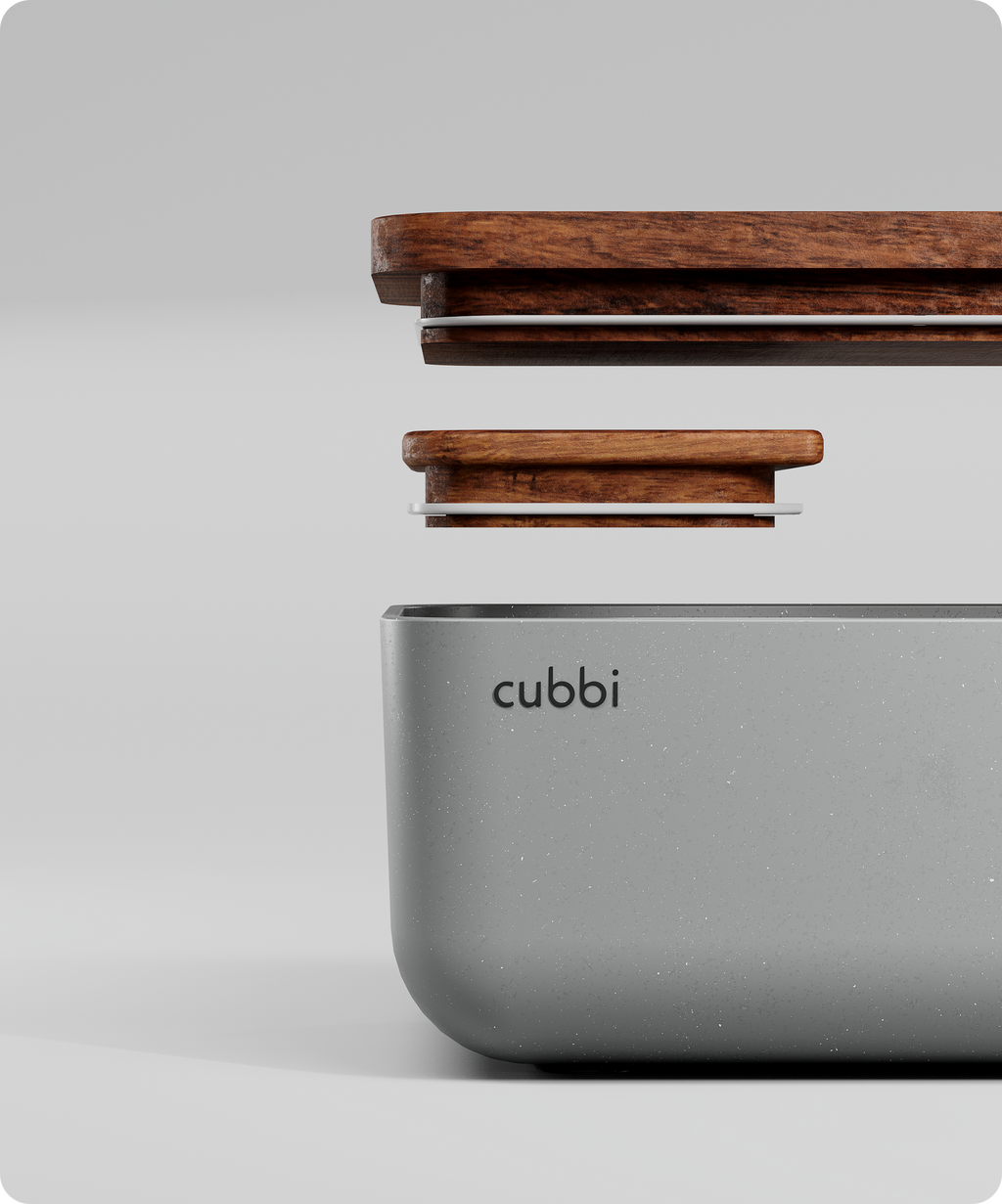 air tight

designed for maximum shelf life

smell proof

for discretion and secrecy

opaque

eliminating UV damage

organized

for ease of use and practicality

dishwasher safe

quick and easy clean (bin only)

discrete

minimal design looks good anywhere

smell proof
Don't want lingering odors in your room? No problem - all Cubbi stash boxes and stash bags are smell proof and completely sealed.
roll with ease
Flower, a grinding mill, and a flame: the three essentials that every person needs. Cubbi designs products to hold all three. What's more, the Cubbi Stash Box lid is also a tray.
Introducing
marble stash box and ashtray set
only 100 Marble Cubbi's produced and available for a limited time.
Learn More
smell proof stash box
cubbi's smell proof stash boxes preserve your goods for maximum freshness and longevity.
Frequently asked questions
Cubbi original comes with an optional 2.2" grinding mill
Absolutely. We're confident you'll love cubbi products. If you are not satisfied with your purchase please reach out and we will make it right.
Depending on the product, you can fit up to 10g in the cubbi original integrated container.